Simbra Society of Australia
The Simbra is a hardy, smooth-coated, adaptable breed.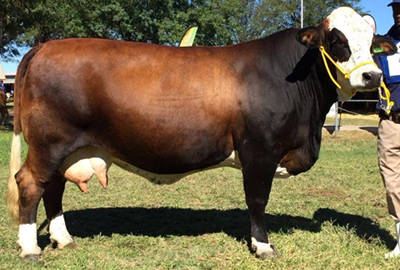 Simbras grow and gain weight quickly. Bulls are virile and hard muscled; cows are feminine and fertile.
A breed possessing the best of the Fleckvieh and the Zebu breeds
A breed that has all the potential to produce beef efficiently, especially in extensive cattle breeding areas.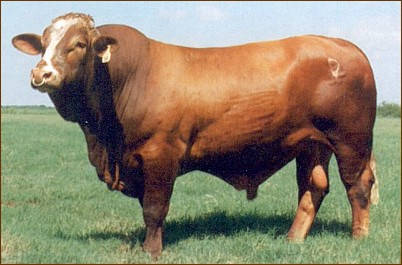 Flexibility is allowed in the Simbra breeding programs; a wide range of Fleckvieh and Zebu crosses are allowed in the Register. A breeder can dictate the optimum combination, best suited to his environment, management and customers.
The environment determines the ideal blood composition. In temperate regions, we see a higher percentage of Fleckvieh. The higher the environmental stress level, the "more ear" or Zebu.
In determining the optimum proportion of Zebu, we also take into account that too high percentage Zebu cattle tend to have a delayed age at puberty.